Womex Top Label Award 2010 – Rockadillo is one of the Winners!
September 28th, 2010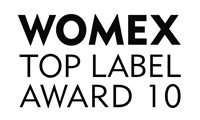 Rockadillo Records has had a great year at World Music Charts Europe with both Wimme's "Mun" and Piirpauke's "Koli" high on the WMCE Charts. In collaboration with WMCE Womex has now announced the Top 20 labels of the World and Rockadillo Records is at Number 14. 


– This makes a small label from a small country very, very happy and proud, says Rockadillo founder and M.D. Tapio Korjus.