Rockadillo Records Web Shop opens today
May 23rd, 2011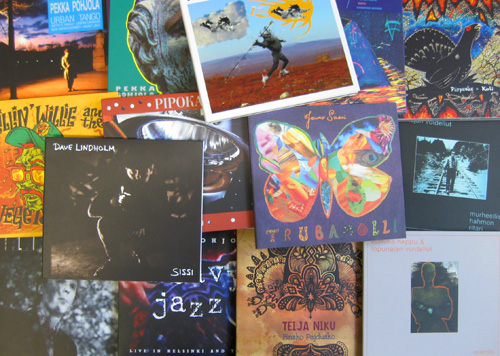 You can now order Rockadillo Records' releases from our own web shop. The shop includes a huge selection of Rockadillo CDs, and a couple of vinyls too. The sublabel Pohjola Records is featured too, of course, as well as Aani Records, distributed by Rockadillo.
The items are shipped worldwide via priority mail. For orders including only CDs the shipping fee is always 2,50 EUR, no matter how many items you order!
Enter the shop by clicking this link
Rockadillo Recordsin verkkokauppa avasi ovensa tänään
Rockadillo Recordsin levyjä voi tästä päivästä alkaen ostaa levy-yhtiön omasta verkkokaupasta. Kaupassa on kattava valikoima Rockadillon CD-levyjä, ja muutama vanha vinyylikin löytyi vielä varaston uumenista. Myynnissä on tietenkin myös Rockadillon alamerkin Pohjola Recordsin julkaisuja sekä Rockadillon jakeleman Aani Recordsin tuotteita.
Verkkokaupan toiminta ei rajoitu vain Suomeen, vaan levyjä toimitetaan ympäri maailman. Tilaukset, jotka sisältävät vain CD-levyjä, postitetaan aina 2,50 eurolla riippumatta tilauksen koosta.
Tästä linkistä pääset kauppaan