Pekka Pohjola:
Pewit (re-issue)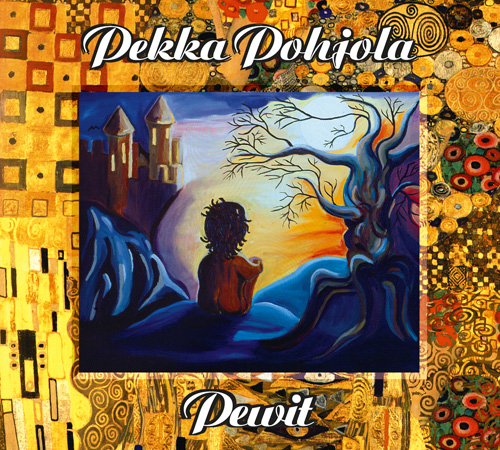 Release Date: August 31st, 2011
Catalogue Number: PELPCD 8


Rockadillo Records Web Shop
iTunes Store

1. Rita
2. Melkein
3. Pewit
4. Suuri Kallion Ritari (Intro) / The Great Knight of the Rock (Intro)
5. Suuri Kallion Ritari / The Great Knight of the Rock
6. Toy Rock (Intro)
7. Toy Rock
8. Ordinary Music

This classic Pekka Pohjola album becomes available again in August 2011, after being sold out for a couple of years. Originally released in 1997, Pewit is now packaged in a fine cardboard digisleeve, including the booklet of the original CD pressing.

On this album Pekka Pohjola plays with the band that stayed with him for the longest time. Besides Pekka himself, the band consisted of Seppo Kantonen (keyboards), Markku Kanerva (guitar) ja Anssi Nykänen (drums). The band was active from 1992 to 2002 and its role was most significant on this album. In addition to this marvelous group, Pewit also features guest musicians including Mongo Aaltonen on percussion and Pepa Päivinen on saxophones.

 

Suomeksi / In Finnish

Parisen vuotta lopussa ollut Pekka Pohjola -klassikko Pewit on jälleen saatavilla elokuussa 2011. Alun perin vuonna 1997 julkaistun albumin uusintapainos on paketoitu tyylikkääseen kartonkikoteloon, jossa on mukana myös alkuperäisen CD-painoksen kansivihko.

Levyllä soittaa Pohjolan pitkäaikaisin yhtye, jossa olivat Pekan lisäksi mukana Seppo Kantonen (koskettimet), Markku Kanerva (kitara) ja Anssi Nykänen (rummut). Yhtye toimi 1992-2002, ja Pohjolan levytetyssä tuotannossa sillä on merkittävin rooli juuri Pewitillä. Levyllä soittavat myös mm. Mongo Aaltonen (lyömäsoittimet) ja Pepa Päivinen (saksofonit).