New Värttinä album "Utu" out on February 1st 2012
January 28th, 2012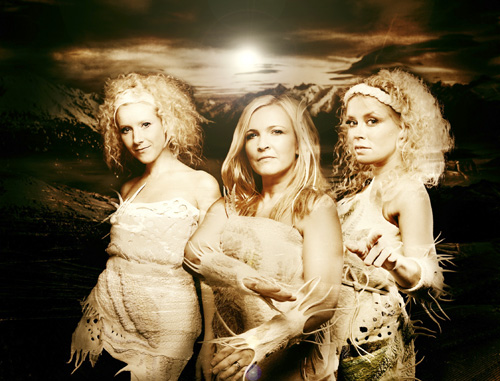 Finland's world music ambassadors since 1980's signed with Rockadillo last year. The long-awaited new Värttinä album "Utu" is finally ready and will be released on February 1st 2012.
Värttinä have invented a unique roots-based vocal/instrumental style combining traditional Finno-Ugric vocal elements with original compositions and dynamic performance. Blending ancient Finnish runo poetry, distinctive vocal harmonies, traditional and modern acoustic instrumentation, complex rhythms and imaginative arrangements, the front line of three female singers with a band of acoustic musicians are forging their own path in contemporary music.
The highlight of Värttinä's career include world tours, huge festival shows, top selling albums and collaborating with Indian composer A.R. Rahman on writing the score and performing live in Toronto and London's West End for the stage adaptation of J.R.R. Tolkien's The Lord of the Rings.
Listen to the first single from "Utu", called "Tuuterin tyttäret":
Värttinä – "Utu" mediatiedote suomeksi / Press Release in Finnish (PDF)